Azure VMware Solution (AVS) enables you to run VMware SDDC stack natively on Azure to build-up a hybrid cloud infrastructure. AVS is a VMware validated solution that being delivered by Microsoft on Azure environment. According to Microsoft's release statement in May 2020, "You can provision a full VMware Cloud Foundation environment on Azure and gain compute and storage elasticity as your business needs change". Popular scenarios for this solution are datacenter footprint reduction, On-demand datacenter expansion, disaster recovery & business continuity and finally application modernization.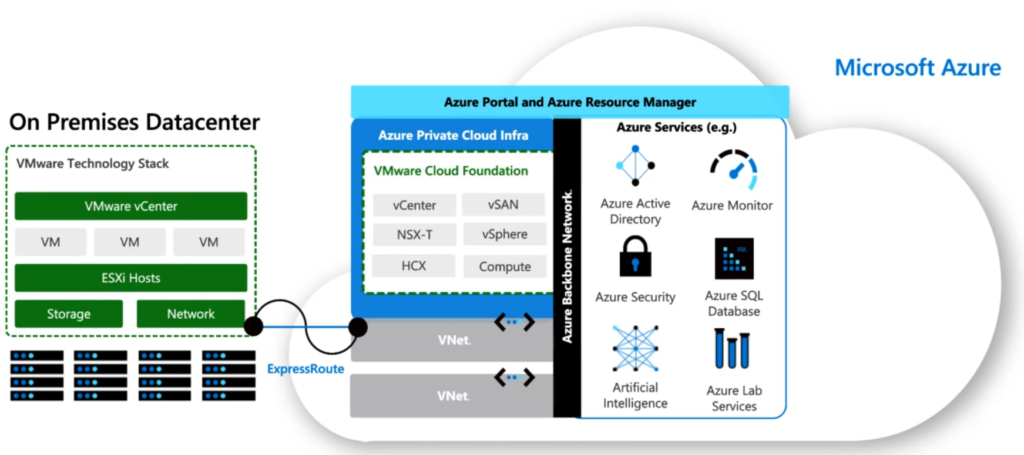 The underlying SDDC software stack includes vSphere, vSAN, NSX-T and of course HCX to enhance migration between on-prem and Azure. With this setup you can migrate your workloads from on-prem VMware SDDC for example VMware Cloud Foundation (VCF) to Azure infrastructure and also consume Azure's native services though Backbone Network. Most common usecases for AVS are fast migration/evacuation from VMware SDDC to Azure and replacement of secondary site with AVS in the recovery plan.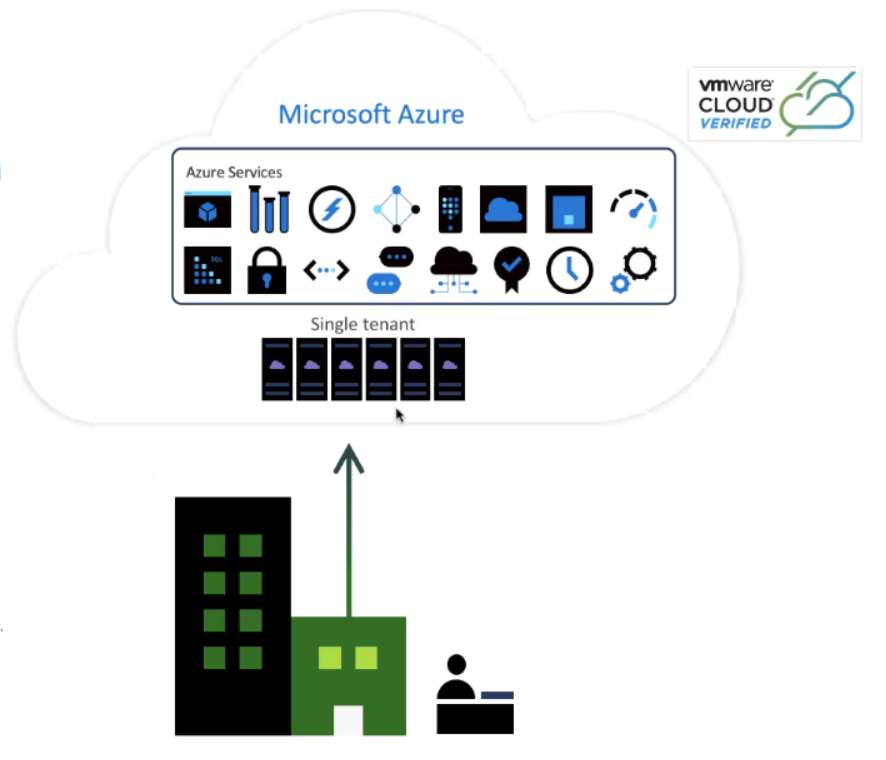 This private cloud setup on Azure can currently scale from 3 to 16 hosts cluster and there is also possibility to consume multiple clusters. AVS is built upon bare-metal, all-flash hyperconverged Azure nodes including two vSAN disk groups with NVMe cache tier. In terms of networking, ExpressRoute Global Reach will be used to connect the on-prem infrastructure to AVS. All other Management, vMotion and vSAN network will be provisioned automatically and will be reachable from a VNet in Azure. In terms of security, beside micro-segmentation capabilities provided by NSX-T, vSAN data-at-rest encryption is enabled by default and is used to provide vSAN datastore security.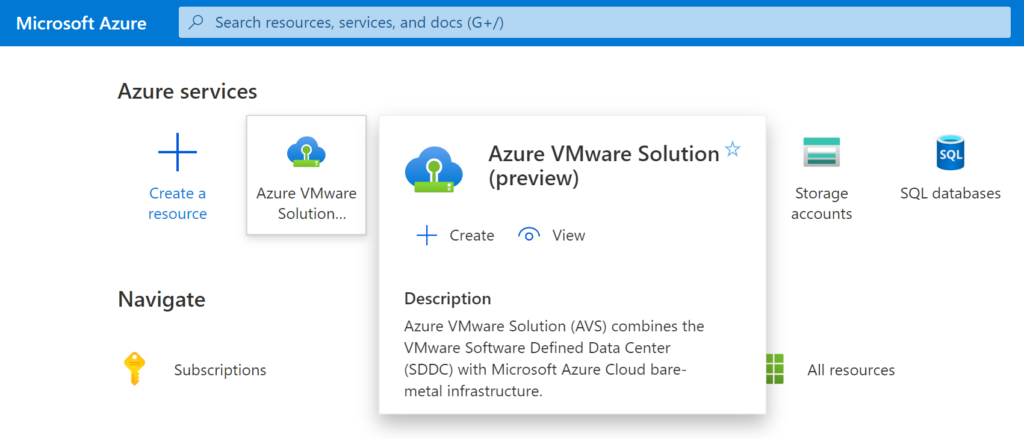 Beside datacenter expansion use cases, Azure VMware Solution can be used to seamlessly migrate VMware workload to Azure and expand your services with Native Azure offering and still use the same Management tools.
In the next blogpost on Azure VMware Solution we are going to explain technical detail about SDDC software stack which you can access through this private-cloud offering on Azure.