I am thrilled to announce that I am starting a new position as a Senior Solution Engineer at VMware!
My name is Sadaf, I am originally Iranian, but I live in Sweden! I am a double VCIX, vExpert, and vSAN specialist with more than ten years of experience in Information Technology!
In this post, I want to share my journey with you, especially for women who want to start their career in IT but are hesitant because they are afraid of not being accepted or judged in this man-dominant field! I just forgot! Heh! I am also an expert at being judged and bullied but never get surrendered, thanks to my non-relevant bachelor's! But you know what? I could do it, so can you!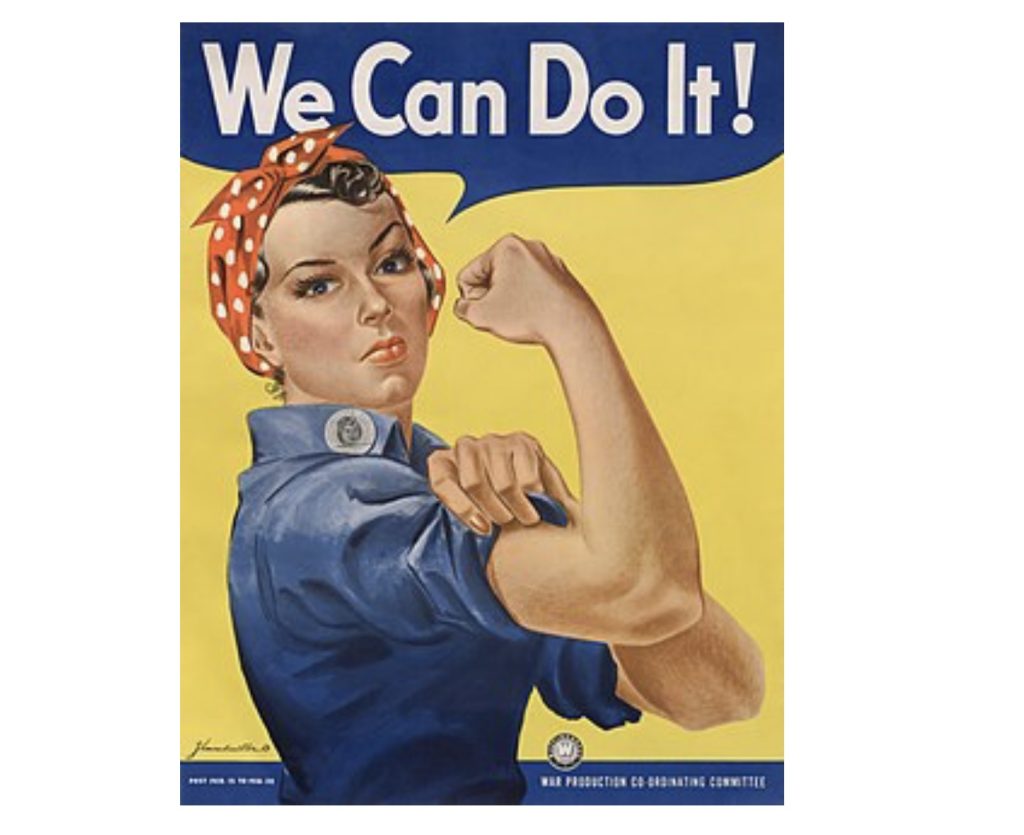 I have studied Business Administration, but my path crossed with IT when I was on an internship about 12 years ago!
I was part of the sales engineering team responsible for helping customers get certified in the Information Security Management System(ISMS)/ISO 27001.
As I mentioned, I didn't have any IT background but was keen on learning the concepts and knowing why it really matters for customers to be certified for this standard.
One of my best friends, Mohammad Saqai, my colleague and unofficially my first teacher in IT, helped me a lot with patience! Only God knows how many stupid questions I asked! but in return, he only encouraged me to start and continue studying IT! I was full of uncertainty and doubts! But It was also tempting to start this path too.
P.S I was dating a professional IT nerd who is my husband now! 😉 He is literally my engine to move towards my dreams!
Ok, let's go back to our subject. What I was talking about? Oh right, my carrier path!
One day I came back home and told my dad that I wanted to start studying IT!
He said do you think you gonna like it? I said I don't know yet, but I want to try! He said I would support you!
I can still remember the day I went to enroll in the CCNA course! It was in October 2010, my hands were shaking, and a voice was telling me what are you doing? Are you crazy or what? Stick to your job! You spent four years at the university learning business administration! But I said to myself, be brave! What is the worst thing that could happen?
I didn't know what IP address was, but most of the students in that class had a master's in IT!
To be honest, it was one of the hardest things I have ever done!
I wasn't absent for even one lesson and recorded every session to come back home, listen to the recordings, and write down every word! Sometimes I was awake till 4 a.m; to study!
After a year, I started to work as a junior network specialist! Maybe the name is fancy, but the work was not! I was mounting switches and routers in the rack, doing some cabling, and if I was lucky, I could, I also upgrade the switch's firmware; otherwise, the more experienced colleague took care of that part!😉
After three years, in the summer of 2013, I decided to get my CCNA certificate! You probably think, well, it's very easy!
You enroll for the exam, take the test, and that's it!
But for many people and me in Iran is not as simple as that! We are not allowed to take the exams in our country because of the sanctions! Your employer wouldn't become your sponsor to cover the expenses and so on! Every single penny would be spent from your own pocket! It was a huge investment!
At that time, I was young, and the salary I got was a joke!😁 But I bought my flight tickets, flew to Dubai, and took the exam! I passed the exam with a 920 score! When I saw the Congratulations on the screen! I just closed my eyes for a couple of seconds, and all the hard moments that went through passed in my mind!
I smiled and said you did it, girl!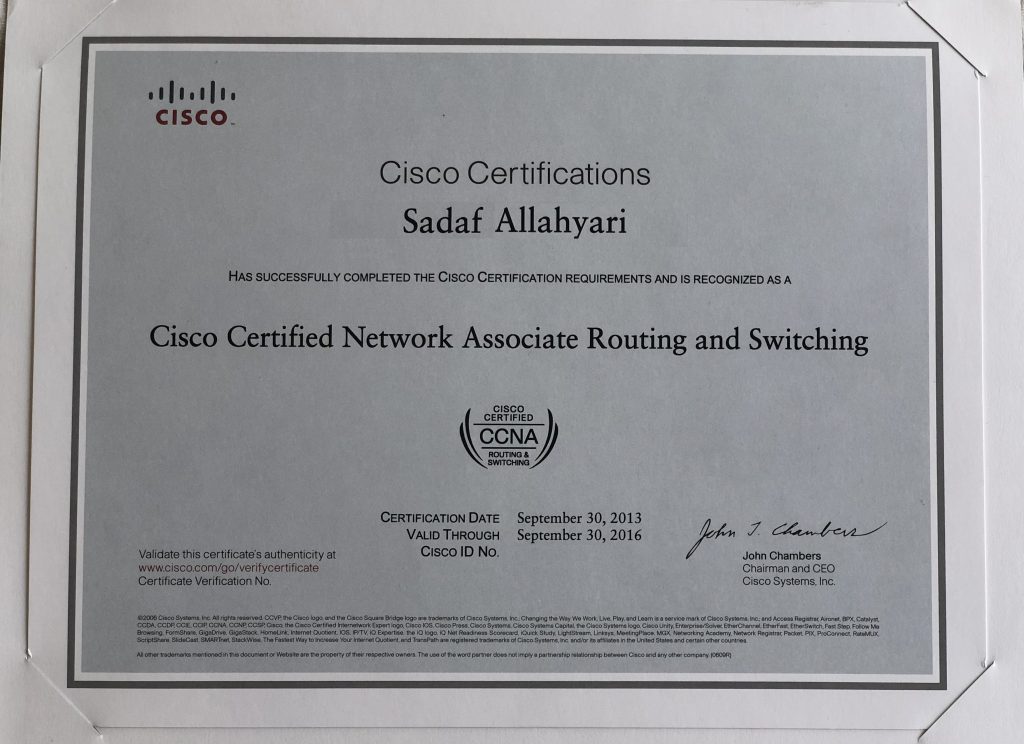 I returned and got a better position in the company I was working for! At the time, VMware Server virtualization technology was pretty new in Iran!
I got really curious about this solution! I felt it was something I was going to like! "Everything virtual" gave me the feeling of virtually fighting on "streets of rage," my favorite SEGA video game! 😅
I started to study, and at the time, I was part-time employed as technical support at an IT institute! So I was responsible for preparing the labs! I was really happy to have that job because I had a free lab to test everything I was learning! 😁
And It was the point for the first time I got familiar with the Yellow-Bricks website! I somehow ended up at that website for every virtualization question I had!
I remember l was sitting at my desk and struggling to understand the counters of ESXTOP! One of my colleagues came to my room and said someone we knew working on VMware technology just got his VCP!
I said to myself, is it really going to be possible that I could get this certificate one day? I not only got my VCP, but I also got my VCAP! 😃
After a few years, I applied for a data center and virtualization specialist position job at a bank, and I got hired! I felt like, ok, now you can live your life a bit! But after a year, Shahrouz and I decided to move abroad! I was picturing somewhere warm and sunny next to the beach, but because Shahrouz studied in Sweden, he wanted to go back there again!
And I was like mmm, really? I would become a snowman there! But he always supported me in every decision, and it was my turn!
He applied for a job at Atea, and after a couple of interviews, they asked him to go to Sweden for the last interview! It was in November 2016, we landed at Arlanda airport at around 3 PM! It was like 10 PM dark!
I felt oh no! I can't do this! I am not going to be able to survive!
Anyhow he got the offer! And he was supposed to start in March 2018! We came back, and I was full of doubts! I had to resign from the job I tried so hard to get! Leave my family and friends behind, and rent out our apartment!
Believe me, it's very hard to collect all your belongings and memories in one 30kg suitcase to an unknown destination!
So eventually came to Sweden, and I started looking for a job!
There was a vacant data center consultant position at Atea. I applied for it and got hired! What a company, what culture, and last but not least, what amazing customers I had!
There are a lot of names on top of my mind to say thank you, but not to miss anyone, I would say thank you, Atea! You became my second family in Sweden, and I will always be grateful for the equal opportunity you gave me to work there!
But now, after more than four years of working at Atea, it's time for me to open my wings again and follow my dreams!
And in the end, I want to thank those who helped me in this journey and those who doubted, undermined, and bullied me! You could not break me, but you gave me the motivation to fight harder, and I became who I am today! There is still a very long road ahead! One thousand things to learn and a lot of mistakes to make! But I am not going to surrender!
If you try and fail, congratulations!
Most people don't even try!
Did I become a snowman? No, I am quite fine!😉 I call Sweden my second home!❤️
Hey VMware, I am coming! 🙌🏼